The MOPAR Power Club "B" body collection
(A bunch of '69-'70 models)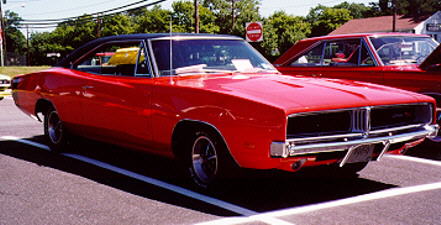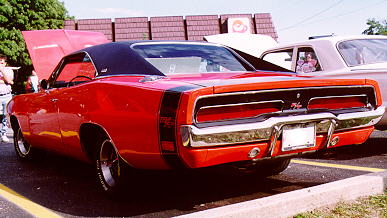 Shown above is Peter V's 1969 Dodge Charger R/T-S/E (and a close up of my favorite feature, the split grille). Among its many features and options are a 440 C.I.D. V8, automatic transmission, 8 3/4" rear axle with 3.55:1 gear ratio, power steering, power disk brakes, leather seats (with manual 6 way adjustment for the drivers seat), wood grain instrument panel with "Tic-Toc-Tach" and AM radio with 8-track cartridge player. Whatta car!
---
Above is Fred's 1969 Dodge Charger R/T. It's one of the nicest '69 Chargers I've ever seen; the pictures don't capture the fine details. It's largely stock, with a slightly modified 440 Magnum engine, and after-market wheels. Check out his '74 Dart too.
---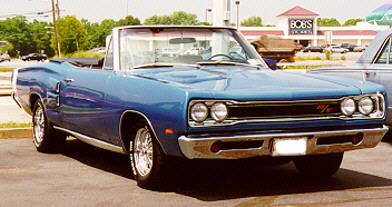 Shown above is Steve G's 1 of 437 1969 Dodge Coronet R/T convertible. It's equipped with a 440 C.I.D. V8, power steering, power brakes, automatic transmission with console mounted shifter, 8 3/4" rear axle with 3.23:1 gear ratio, Rallye gauge cluster and AM/8-track radio.
---
Below is Michael H's 1970 Plymouth Superbird. It's a 440 Super Commando/automatic transmission car. His wife's '70 Challenger RT/SE is featured in the "E" body section. The family that cruises together stays together...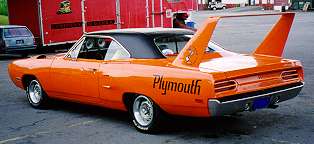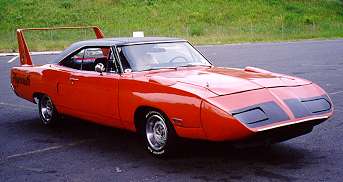 ---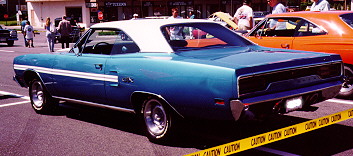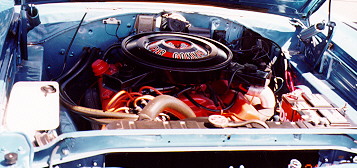 Featured here is Tony D's 1970 Plymouth GTX. It's 440 C.I.D. V8 equipped, with a four speed manual transmission and "pistol grip" shifter, Dana 60 rear axle with 3.54:1 gear ratio, manual drum brakes, manual steering, bench seat interior (very rare) and AM radio (not so rare). Anyone interested in corresponding with Tony may do so be contacting him at [email protected]
---
Return to MOPAR Power Club member rides index
Return to Lee Herman's MOPAR Page
Page last updated 01/27/01 05:38 PM -0000