Visitor's Rides - "C" bodies
---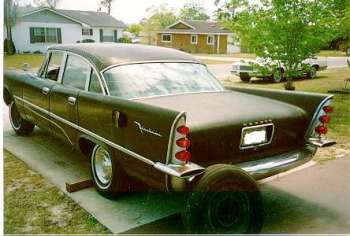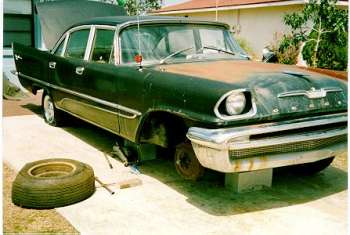 Above and below is Jason Pitman's 1957 DeSoto Firedome four door hardtop.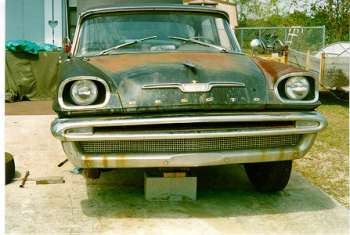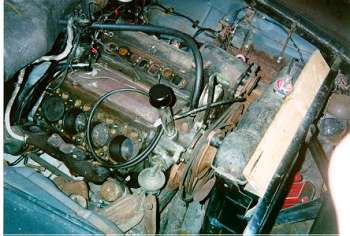 Jason writes
"This is my project. It is a 1957 DeSoto Firedome 4 dr hardtop with the original 341 hemi, 2 bbl Carter, and Torqueflight 727 cast iron tranny. The car has 57K original miles and is presently apart for a quick valve job with
added hard seats for modern fuel. I hope to have it on the road sometime after Christmas of this year. It was found in a local backyard after being parked on blocks for 21 years."
---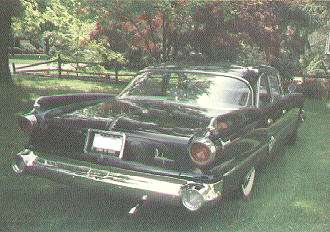 Above is Ed & Jan Siarkowicz' 1960 Dodge Dart Pioneer 4dr sedan, 318 2bbl.
---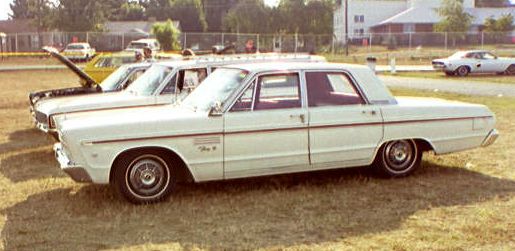 Don Crosson writes:
Hi, enclosed please find a picture of my 65 Plymouth Fury III. It has a 318 poly eng. with a 727 trans. I'm in the process of restoring her please add this to
your visitor rides / c bodies
Thank you
Don Crosson
---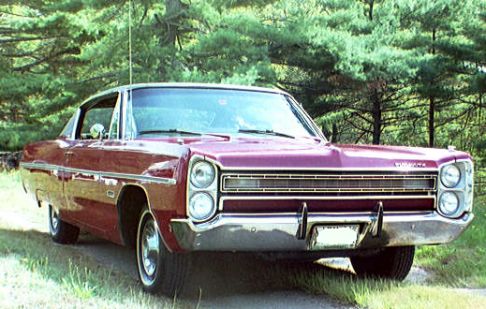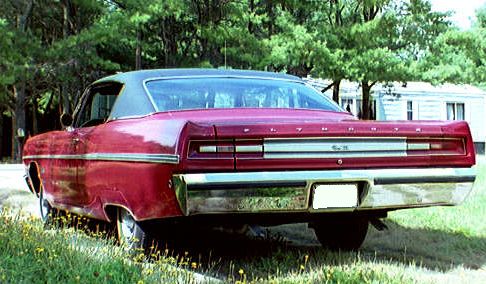 Jim Jacobsen writes...
This is my pride and joy-a 1968 Fury III hardtop fastback. I bought her
in July of this year, so I only have a couple shots on disk so far. I
can send you some better shots when I get them. She's in pretty much
original shape, except for the color (originally metallic turquoise), a
modern AM/FM cassette (still have the original AM radio), and specially
constructed full dual exhaust. The body's in such good shape, I don't
believe she spent too many winters in Maine. (Forgive the appearance
of my house, it's under reconstruction.)

She's got a 383 c.i.d. "Commando V8" under the hood, backed by an A-727
automatic transmission. From what I've been able to gather, the
"Commando V8" was Plymouth's version of Dodge's "Magnum V8". To-may-to,
to-mah-to. I've also found clues which suggest that these engines were
part of a package that included Dana 60 rear ends, but I can not yet
confirm that.

Imagine my surprise to find your scan of the '68 Fury ad! That was
great! Hope you enjoy the photo.

Sincerely,

Jim Jacobsen, East Pittston, Maine
---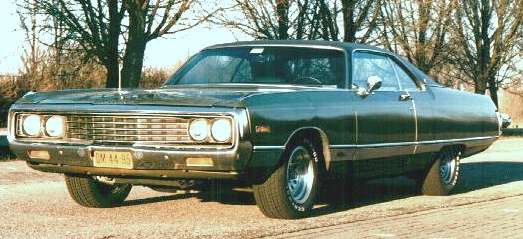 Above is Hans Beerta's 1970 Chrysler New Yorker.
Hans writes:
"...I'm a C-body owner in Holland (the Netherlands, Europe) and I can use all the information that's available.
It's a Chrysler New Yorker 2 door hardtop 1970 in excellent condition. It came from California to Europe in 1996 and I bought it here from a classic car dealer."
---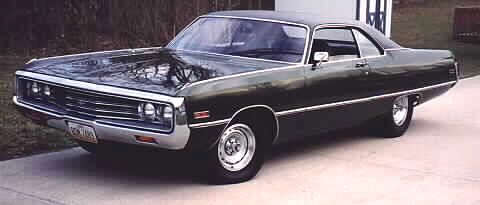 Roger Thompson writes:
"Just a couple of photos of my 1971 Newport Custom, I guess the most appealing option (the one that made me buy it ) is the TNT-440. It has 37,000 original miles and is just a blast to drive."
---
Return to Visitor's Rides Index
Return to Lee Herman's MOPAR Page
Page last updated 02/28/01 01:26 AM