1999 MOPAR Nationals - A Body
---
Below. A 1969 Dodge Dart modified with a four-wheel drive chassis. Note the "Power Wagon" bumblebee stripe detailed in the final photo. I assume that the car's street legal since a sign near the car indicated that it's used for commuter duties. Pretty neat!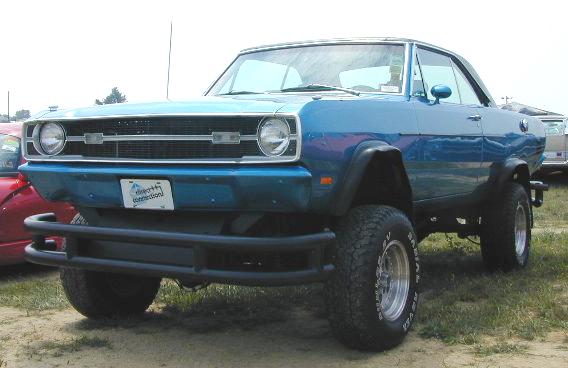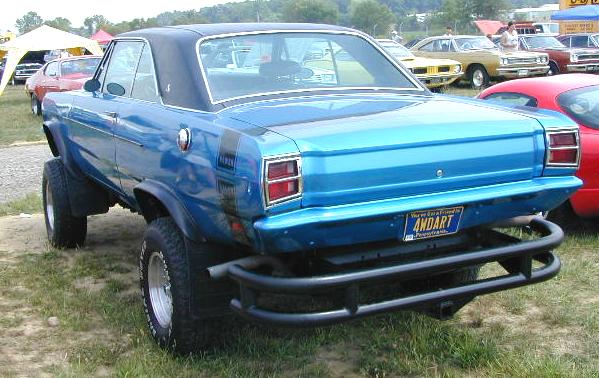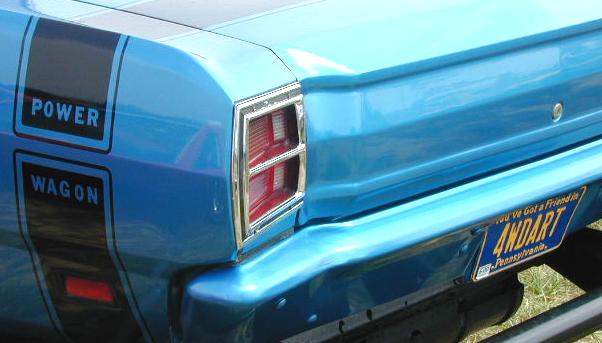 ---
Below, a very nice 1969 Plymouth Barracuda Formula S coupe with 340 cubic inch V8.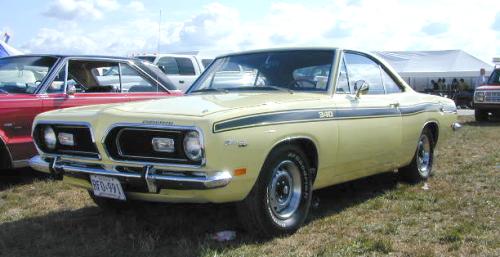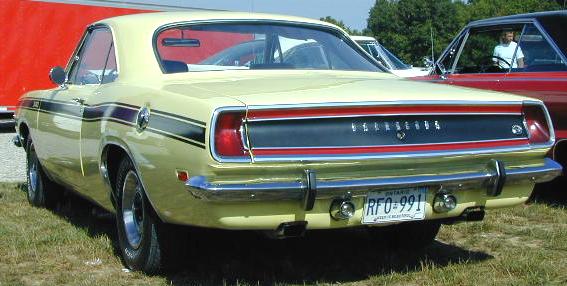 ---
Below, a 1970 Plymouth Duster "340". Check out the detail photo of the wild hood graphic...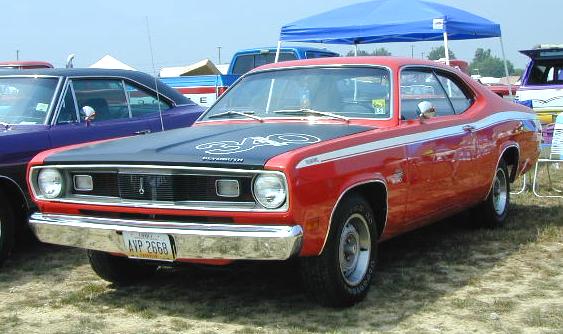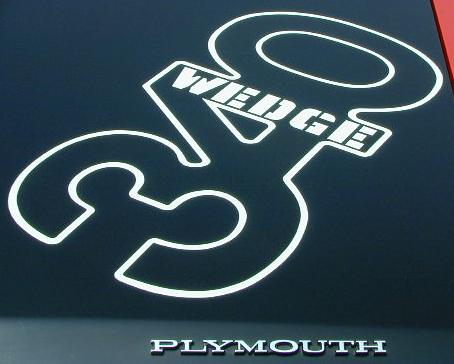 ---
Below, a wild 1971 Dodge Demon Pro-Street. Note the tilt nose and big block power.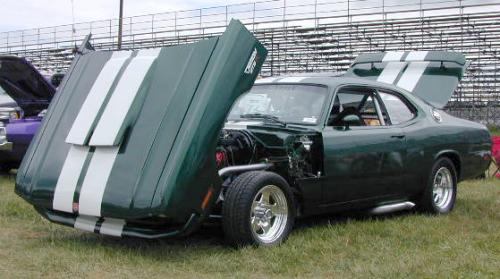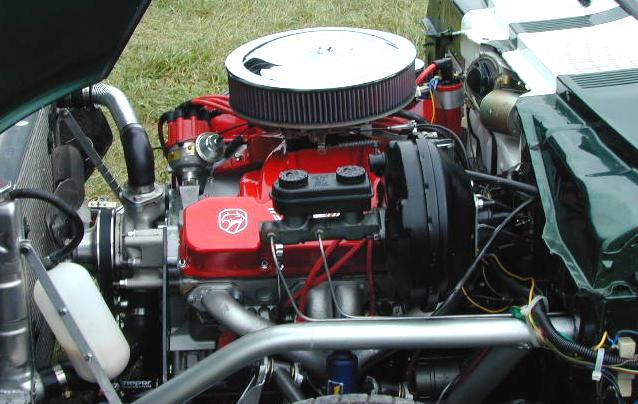 ---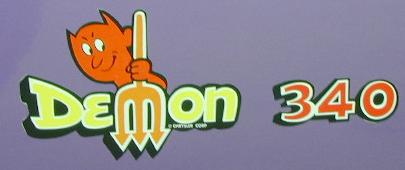 Below, a nice "Plum Crazy" 1971 Dodge Demon 340.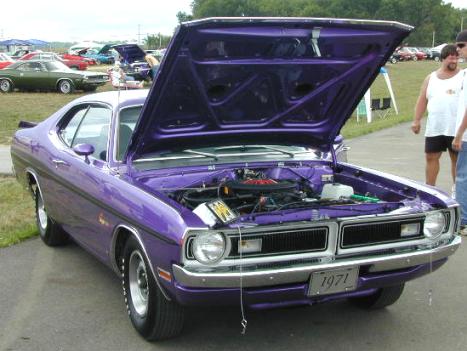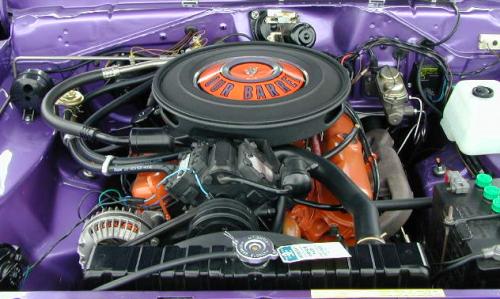 ---
Below, another nice 1971 Dodge Demon "340" and automatic transmission. This car came with the rare AM/Stereo cassette with microphone.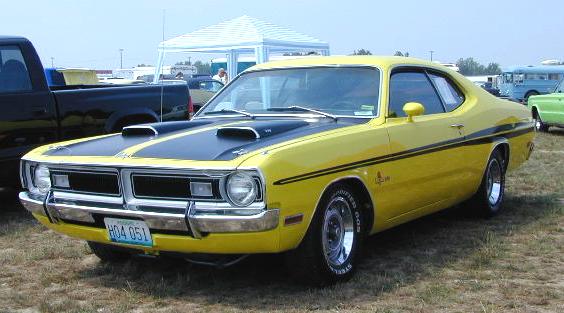 ---
Below, a 1971 Plymouth Duster "340".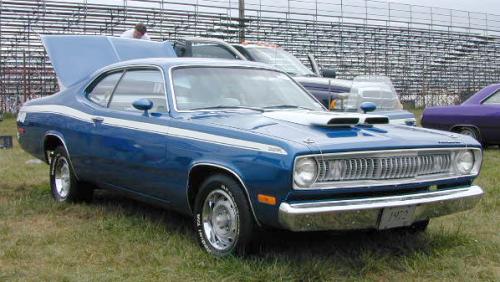 ---
Below, one of the fastest cars of its day, a 1974 Plymouth Duster with the optional 360 cubic inch V8.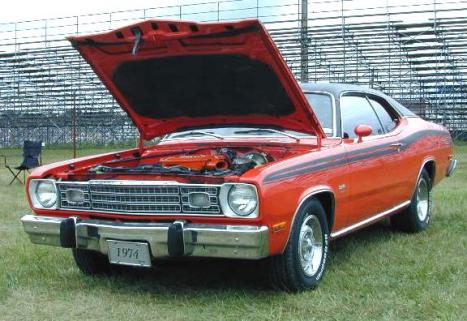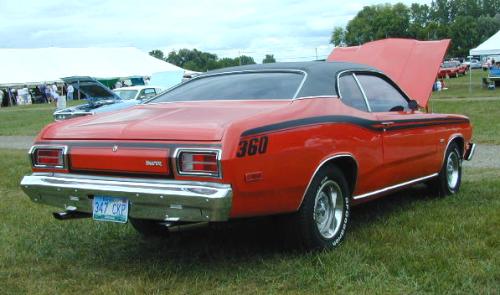 ---
Return to 1999 MOPAR Nationals index.
Return to Lee Herman's MOPAR Page.
Page last updated 01/27/01 11:35:11 PM