1999 MOPAR Nationals - B Body (Page 1)
---
Below, a 1963 Plymouth Savoy "police" car.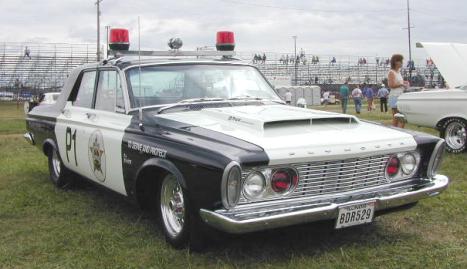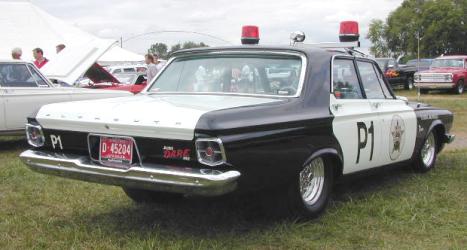 ---
Below, a very rare 1963 Plymouth Sport Fury Convertible. It's equipped with the 11:1 compression 426 cubic inch "Max Wedge Stage 1" engine and three speed manual transmission. It's featured in the August 1999 issue of MOPAR Collectors Guide magazine.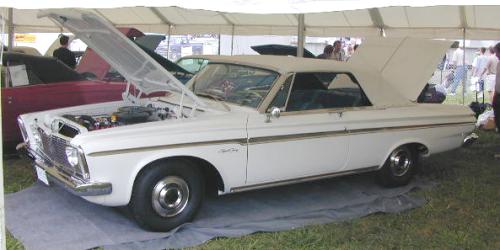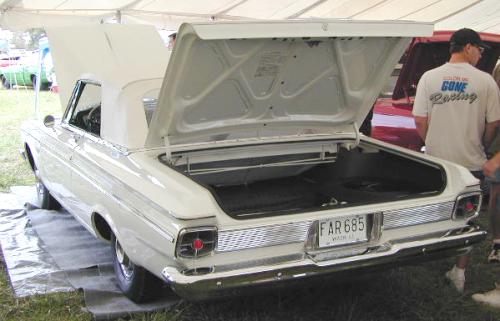 ---
Below, a 1965 Dodge Coronet "Super Stock" equipped with a 426 cubic inch "race HEMI" engine.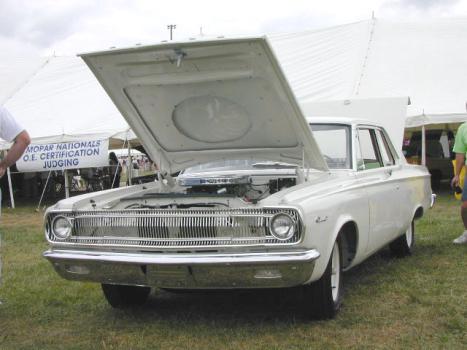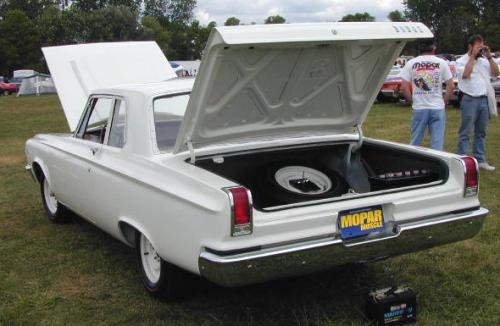 ---
Below, a 1968 Dodge Coronet decked out with Super Bee badges and mechanicals. This one really does haul!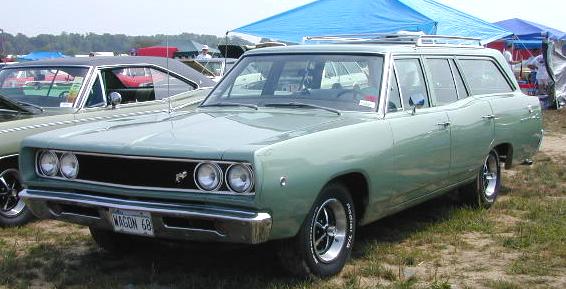 ---
Below, a heavily modified 1968 Plymouth Road Runner. This one's been given the "Pro-Street" treatment AND has been chopped at the roof.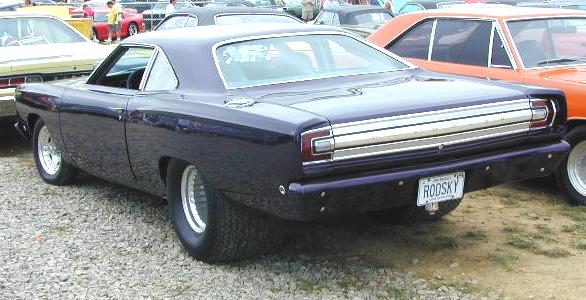 ---
1999 MOPAR Nationals "B" Body Cars (page 2 - 1969 models)
Return to 1999 MOPAR Nationals index.
Return to Lee Herman's MOPAR Page.
Page last updated 01/27/01 11:36:42 PM