1999 MOPAR Nationals - MOPAR Trucks
---
Below, a heavily customized Dodge pickup truck. I don't know what year, just that it's old.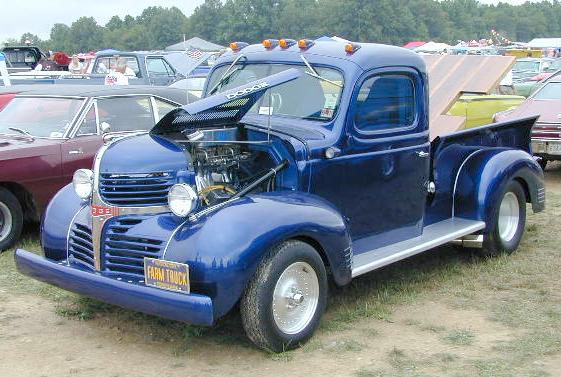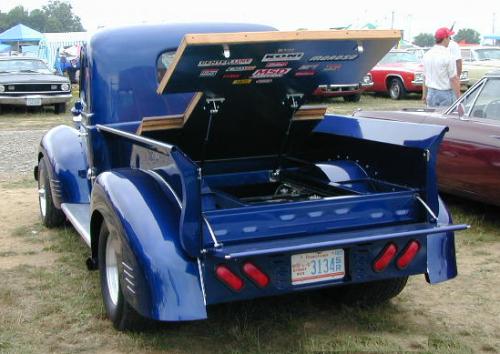 ---
This interesting creation is actually a 1976 Dodge Ram that's been chopped at the roof and late model Ram fenders and hood have been grafted on. Pretty wild!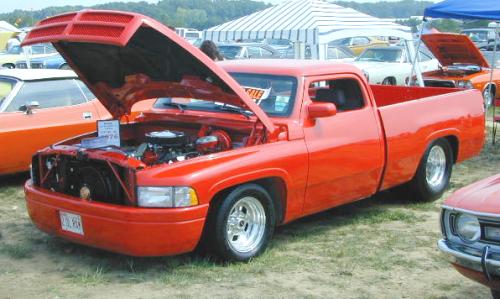 ---
Below, a nicely customized late model Ram pickup truck.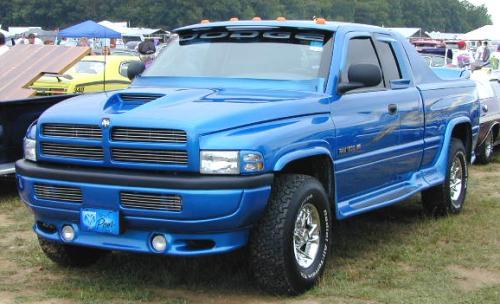 ---
Below, another customized late model Dodge Ram. The best thing about this truck is the graphic painted on the tailgate! Someone out there has a lot of talent with an airbrush! Check out the closeup below.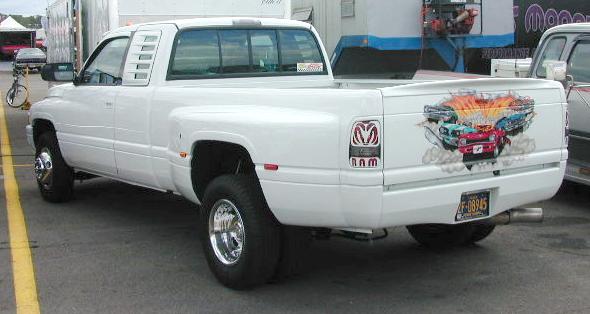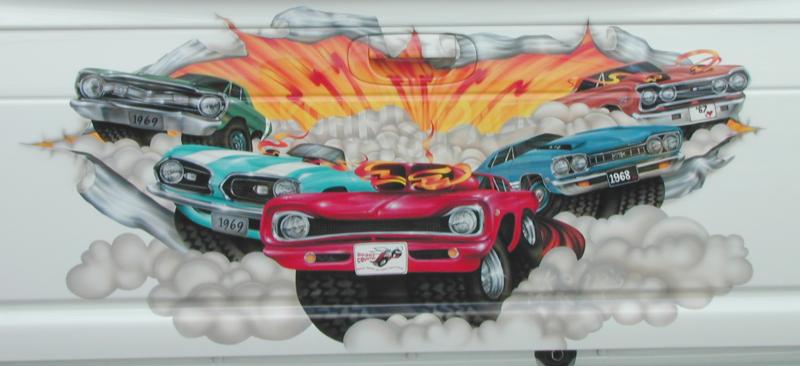 ---
Return to 1999 MOPAR Nationals index.
Return to Lee Herman's MOPAR Page.
Page last updated 03/06/02 09:24:31 PM