The MOPAR Power Club "E" body collection,
page 2
Shown above is Peter's 1971 Dodge Challenger convertible. Freshly restored mechanically and cosmetically, its maiden voyage was a drive from The Bronx, NY to the 1996 MOPAR Nationals in Indianapolis. This guy's got guts!
The car is equipped with a 383 C.I.D V8 topped with a fresh air "shaker" hood (shown below) and an automatic transmission. Really nice!
Peter's newly "restified" 1971 Dodge Challenger Convertible is featured below. It's been equipped to suit Peter's taste. Options in the car include a 340 cubic inch V8, four speed manual transmission, 8 3/4" rear with 3.23:1 gears and Sure Grip, power steering, power brakes, power windows, and air conditioning. Note the molding on the front of the hood and fenders. It was optional, but it's the first time I've ever seen a Challenger equipped with it.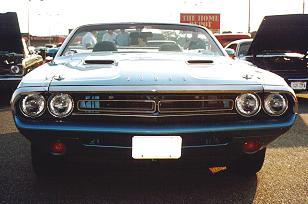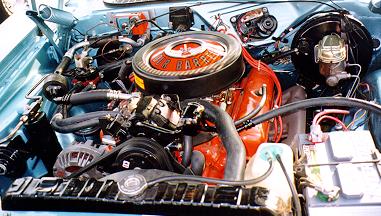 Below is Peter's '73 Dodge Challenger Rallye. It was originally equipped with a 340 V8, but now has a 440 V8, four speed manual transmission, and Dana 60 rear end. Take note of the 1997 Dodge Viper GTS coupe featured in both photos. It's owned by Steve K, owner of the '63 Plymouth Savoy featured on page one of MOPAR Power member's rides "B" body collection. The Viper came well equipped, but batteries weren't included.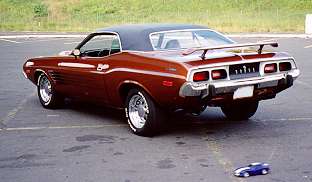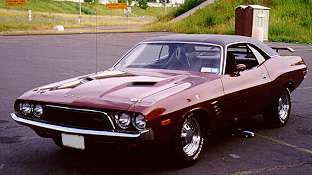 ---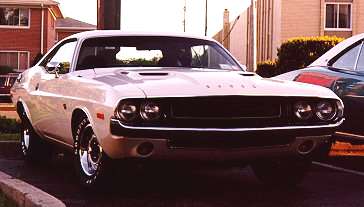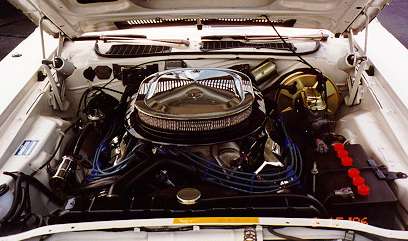 This is Tony A's 1973 Dodge Challenger. It's been modified with the front and rear clips from a 1970 model (the conversion was very well done). It now houses a modified 440 C.I.D. V8 with six barrel carburetion and a four speed transmission. The car is capable of mid-thirteen second quarter-mile times.
---
Return to MOPAR Power Club member rides index
Return to Lee Herman's MOPAR Page
Page last updated 02/13/00 05:16 PM -0000