Friends' Rides! All Makes and Models!
From the Victor Kaminski collection: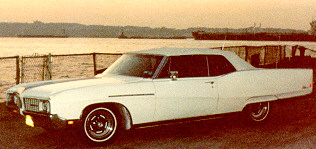 The car shown above is a 1968 Buick Electra Convertible. 430 C.I.D. V8, 360 horsepower, power everything.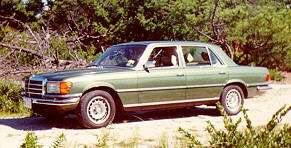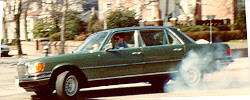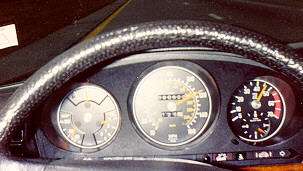 Vic's 1976 Mercedes 450SEL 6.9 Liter (European model). Very luxurious and very powerful. The top-right picture is a great "Burn-Out" picture, and the bottom picture shows the speedometer reading 115 M.P.H. I hope someone else was taking that picture, Vic.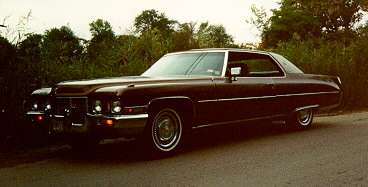 Vic's 1972 Cadillac Coupe De Ville. 8.2 Liter (500 C.I.D.) V8. The engine was rebuilt for improved performance and was very powerful. This 5,000 pound car could really move quickly and smoke the rear tires with ease.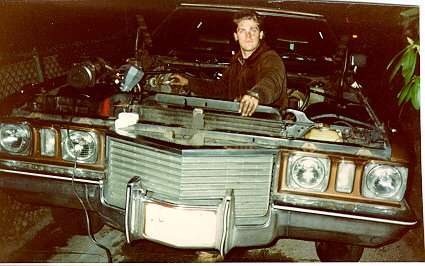 The dazed expression shown above is the combined result of excess caffeine and lack of sleep from doing a midnight engine swap.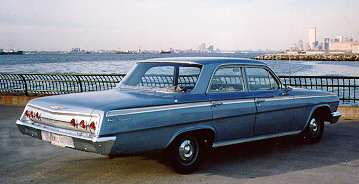 Finally, Vic's current daily driver. This was his Grandfather's 1962 Chevrolet Impala. It's equipped with its original 235 cubic inch "stovebolt" inline six, a two speed "Powerglide" automatic transmission, power steering and manual drum brakes. Note the view of some of the Manhattan skyline.
---
Return to Lee Herman's MOPAR Page.
Page last updated 01/27/01 05:38 PM -0000.